Getting Up To Date With
Jim Jacobi
And The Crap Detectors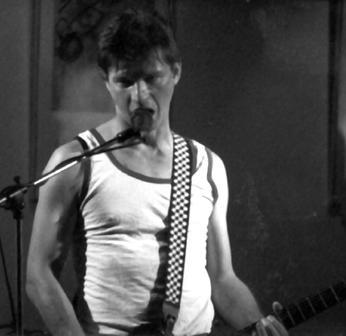 A few years back a unknown gem caught my attention from Jim Jacobi and now this year, he is releasing a 40 year Anniversary CD, to help celebrate 40 years in the industry... I started conversing with is lovely partner Carole Zacek and we set up this interview... . I hope you all enjoy.....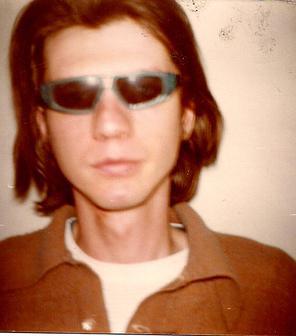 Punk Globe: Thank you for the interview Jim.... Where are you and the band are located?
Jim Jacobi: Right now, I live in Omaha, Nebraska but have had Crap Detector bands in Lincoln, NE, Dallas, TX and Seattle, WA.
Punk Globe: Tell us about your band The Crap Defectors. Who is in the band and what do they do?
Jim Jacobi: I've been writing/recording all music myself for quite awhile now with special guests (Sax/Trumpet etc.). I started to record the first Crap Detectors L.P. in 1977 with the help of a drummer. I played all other instruments and it turned into the release "Victims of the Media" in 1978. I continued into 1979 with the release of the 45 "Police State". I recorded all tracks but drums on that one as well in Lincoln, Nebraska. This led to the 1st "Live Crap Detectors band" out of 12 live bands until 2013 and numerous recordings. All Crap Detector live bands were always a 3-piece band, myself, a drummer and a bass player.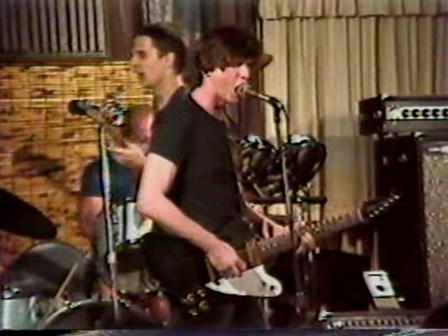 Punk Globe: Describe your music for the readers?
Jim Jacobi: I consider Crap Detectors as a concept while Jello Biafra referred to it as the "Crap Detector project". I get labeled a bunch of stuff because I am doing a diverse amount of music that is often blended together—kind of hybrid??? Definitely NOT any kind of "formula sound".
Punk Globe: Congratulations on playing for 40 years. That in itself is pretty mind blowing... Tell us about your musical history?
Jim Jacobi: I had taken electronic music courses in college as well as musical composition at a graduate level and began recording in the early to mid-70's using cassette recorders. This is the focal point of the L.P. "Media the Victim" release on Brain Transplant Records by Roger Mah in 2015 where Roger Mah contacted me about recording some of my very earliest work from the 1970's before Victim Of The Media.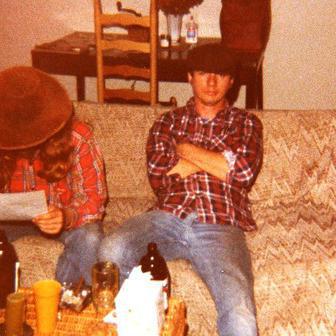 Punk Globe: Who are some of your musical influences?
Jim Jacobi: Too many to mention….but, I am influenced by punk/blues/garage/rockabilly/noise rock/ rhythm and blues/atonal music and electronic music.
Punk Globe: How did you come up with The Crap Defectors?
Jim Jacobi: I derived "Crap Detectors" from the title of a chapter in a book called "Teaching As A Subversive Activity". Took the meaning and the title literally. I was beginning college then… Art major.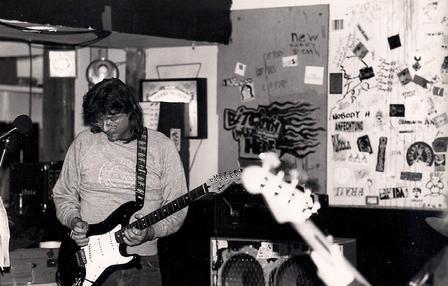 Punk Globe: You have a brand new release that recently was released called 'If You Had Been Paying Attention' tell us what is behind the title?
Jim Jacobi: The new release "If Only You Had Been Paying Attention" is the 40-year anniversary of the 1978 release and a reference to--if one had been listening to the lyrics, they would have found an undertone of dissatisfaction with the way America was heading and did in fact has become.
Punk Globe: Do you have any special event or show lined up to celebrate the new release?
Jim Jacobi: Don't know what I am doing for CD release yet….
Punk Globe: Tell us how the musical scene in Omaha?
Jim Jacobi: As far as a music scene in Omaha, I gave up trying to play live in 2013 for numerous negative reasons. But who knows what the future will bring. The pendulum always shifts from people's mindsets to some that would favor what I've been doing this long.
Punk Globe: Are there alot of venues to play in the area?
Jim Jacobi: There are venues, but more the kind of places that cater to a hipster, emo crowd-(you might find them in my lyrics)…
Punk Globe: Did you know Buck Naked And The Bare Bottom Boys who were from Nebraska originally?
Jim Jacobi: Don't remember if I knew Buck Naked or not..back then…there might have been a few things to stifle my memory.
Punk Globe: Buck and the band played with plungers strapped over their genitalia.... Has the The Crap Detectors toured ?
Jim Jacobi: The Crap Detectors had played venues starting in the Midwest, then the Texas area, Pacific Northwest, then back to the Midwest again from 1978 to even a reunion gig at the ZOO BAR in Lincoln, NE in 2015….kinda full circle.
Punk Globe: Amazing!! Tell us about some of your best shows that you have played?
Jim Jacobi: Living in the Dallas/Ft. Worth metro gave a lot of venues to play including some festivals that had Rev. Horton Heat and New Bohemians, Seattle was during the grunge revolutions and even though the Crap Detectors were around for twenty years we had no problems getting gigs. Probably the most memorable gigs were there, especially Lake Union Pub…Did a gig in Lincoln, NE in 2000 to open for Wayne Kramer—another good gig.
Punk Globe: What is in store for the band in 2018?
Jim Jacobi: Since I don't know the future -no matter what I will keep writing and recording. I intend to end the same way I started. I also am painter, I started taking on the idea of recording like paintings and put one or two CDs out a year.
Punk Globe: Any Internet addresses you would like to share with the readers?
Jim Jacobi: http://jimjacobicrapdetectors.com/music/
https://www.facebook.com/Jim-JacobiCrap-Detectors-74234975165/
Punk Globe: Describe yourself in three words?
Jim Jacobi: Irrepressible, Edgy, Culturally Critical
Punk Globe: Any last words for Punk Globe readers?
Jim Jacobi: The only thing I have to say is Punk is not necessarily a type but probably more of an attitude. ROCK ALOT AND PLAY LOUD!